A note from the owner

"Growing up in a ski racing family in Sun Valley, I've always been familiar with the quality craftsmanship and materials used in high end race skis. As I grew older and branched out into freeskiing, I realized a lot of corners were cut and found it a challenge to find a freeride ski that was built with the same materials and precision that goes into a quality race ski. This is what led me to start Crosson.

With a plethora of ski companies out there, I only wanted to start a ski company if I could bring something truly different to the industry. With a strong background rooted in aerospace, I took a lot of the same principles and applied them to ski design. I figured if I apply aerospace design and procedures, utilize the highest quality materials in all aspects of the ski from the base material to the manufacturing equipment, I'd end up with a truly robust end product.

Myself and pro skier Banks Gilberti started playing with shapes and different high end materials such as Hexcel prepreg carbon fiber, Dyneema, vulcanized rubber, NHS race base, etc. After a few years of product design, we yielded a product that we had been looking to achieve. The result was a ski that is lightweight yet extremely damp and packed with energy while still being nimble and playful.

Through all of our trials and tribulations, we are now able to offer something different to the ski industry that has not been previously available. To truly understand the value of a Crosson ski vs. any other ski brand, you need ride our skis and you will immediately feel the difference. We will continue to push the boundaries and limits of ski manufacturing to help you furthermore enjoy the precious moments you get to spend in the mountains."

Chase Englehart

Founder, CEO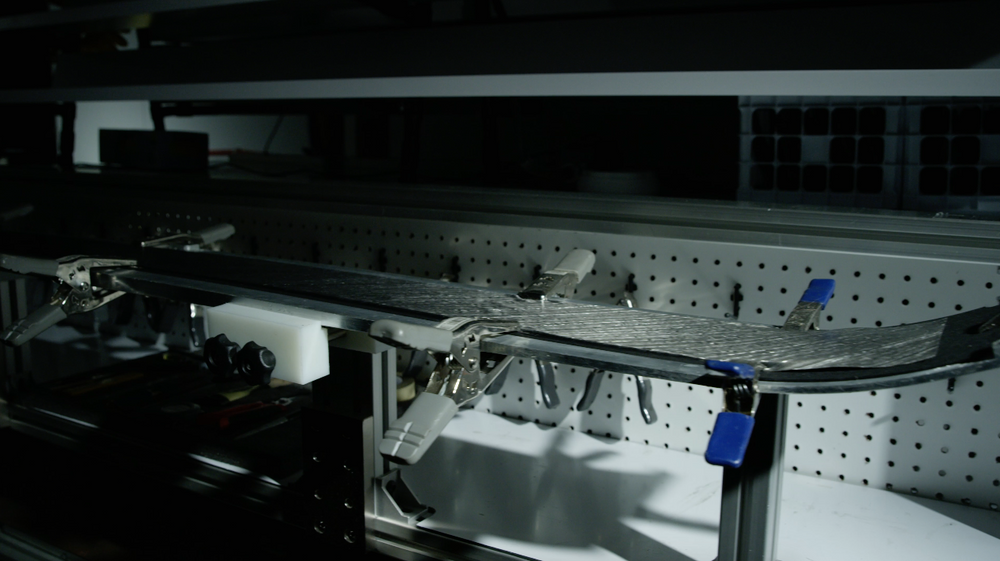 Prepreg Carbon Fiber Laminates

Our skis are made of aerospace grade unidirectional pre-impregnated carbon which allows us to tune the skis stiffness and torsional rigidity at any and all points though out the ski. We cut all of our laminates on our CNC to guarantee precision and accuracy which yields an extremely consistent ski, both in weight and flex. Most ski manufacturers that use carbon fiber in their skis utilize a biaxial or triaxial weave which provide stiffness in all directions and cannot be altered. These manufacturers also use a wet resin system vs a dry resin system which offputs harmful VOC's. We do not use any wet resins in the manufacturing of any of our skis.
Natural Vulcanized Rubber

Full width and full length natural vulcanized rubber sheet. These greatly dampen the ski by varying the natural frequency. We use two full sheets per ski, one above the core and one below the core. The most common issue with a carbon fiber ski is excessive vibration; we've eliminated this
Vertically Laminated Beech and Paulownia Core Reinforced with Carbon Fiber Stringers

Our top of the line core combines dissimilar materials to create a strong poppy core that is reinforced to ensure strength and binding retention. Each core has vertical plies of carbon between the wood plies that reinforce the core.
Fully Wrapped Carbon Fiber Core

Each of our cores is strategically wrapped in carbon fiber with our proprietary laminate schedule before it's laid up in the ski. The varying fiber directions creates a torsion box around the core for added stiffness, core integrity, power, and edge-to-edge engagement. This also enables the our skis to track extremely well while riding in variable conditions.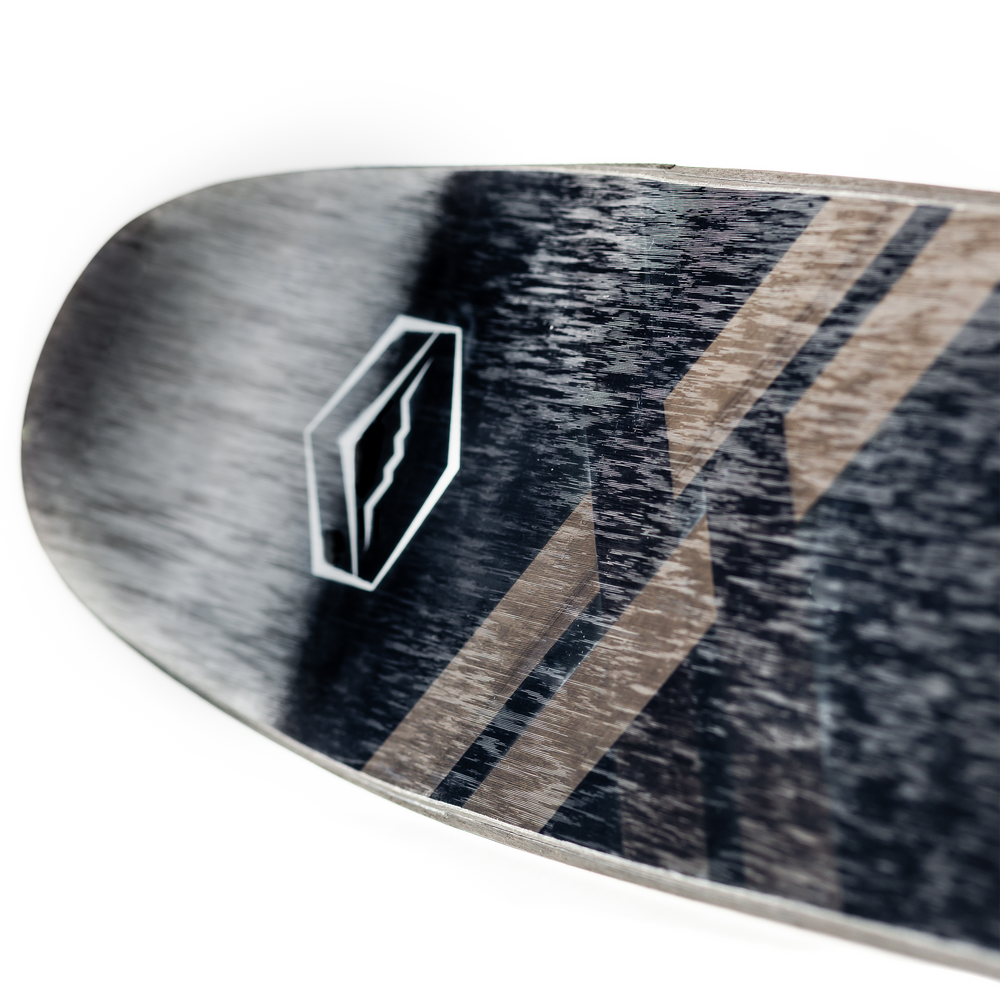 Topsheet (Pi19/Pi28)

The toughest, thickest top sheet material available with excellent abrasion resistance. Our topsheets are sublimated to ensure a long lasting, brilliant finish.
2.3mm Thick, Single Piece, Full Wrap Steel Edge

Precision bent full wrap edges. Our edges are the thickest and most dense steel edges on the market. Having strong dense steel provides piece of mind knowing the ski edge will maintain its sharpness for as long as possible. This paired with our state of the art tuning equipment ensures your edges will be tuned extremely precise and outperform the competition. All skis come factory tuned with a 2 degree side edge bevel, .75 degree base edge bevel, and are detuned in the tips and tails by hand.

Sintered Nano High Speed Race Base (NHS)

Hands down the fastest base on the market. NHS Race Base Delivers exceptional wax absorption and retention while also providing the best gliding characteristics. NHS race base has been used to claim multiple victories on the World Cup circuit. This base is historically only used on FIS race skis as it is very expensive.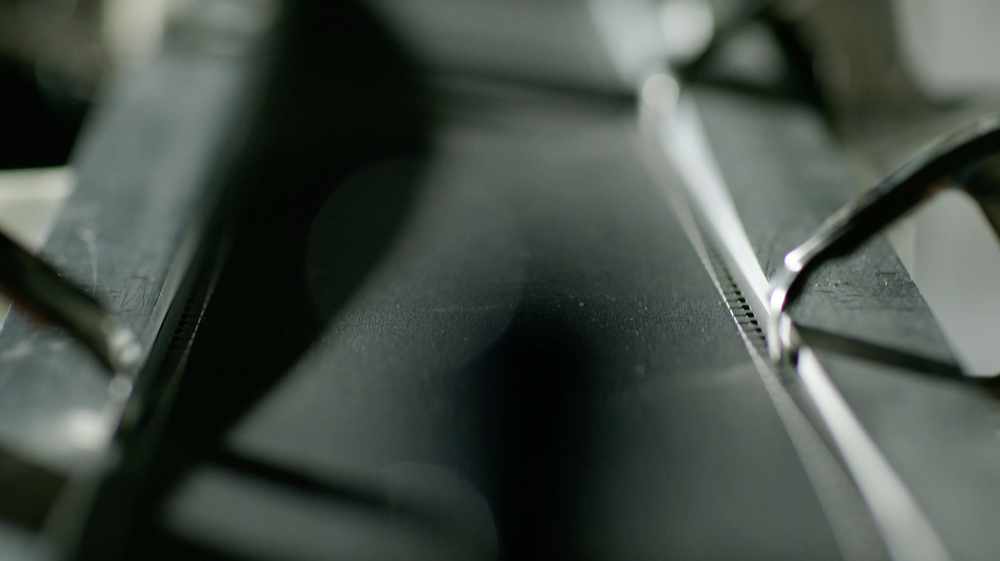 Aluminum CNC Matched Cavity Tooling

Precision CNC machined matched tooling ensures absolute consistency that cannot be rivaled by open molded tooling.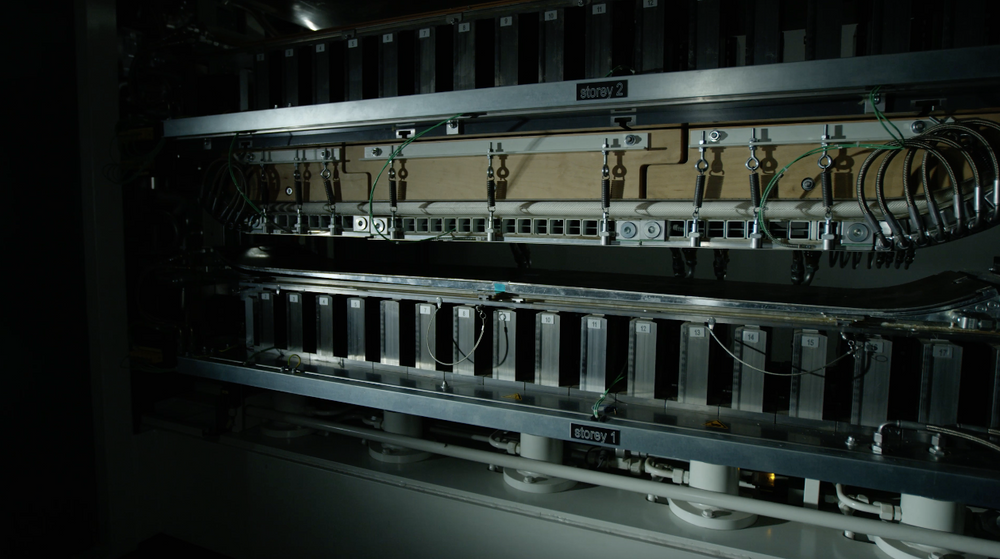 Langzauner Ski Press

With our custom twin bay Langzauner ski press, we are able to create virtually any camber profile on the fly. Just about all ski manufacturers are restricted to using mold blocks for their camber profiles. Our press has 22 chalks across the length of the ski press that can be adjusted by .05mm each. This allows us to make precise adjustments and dial in any camber profile that we desire. We also have programmable ramp, cook, and cooling times as well as temperature and pressure  control. The Langzauner ski press is arguably the most advanced ski press in the world.
Infrared Waxing

We provide multiple coats of graphite infused base conditioner and graphite infused wax to all of our skis. Utilizing an infrared waxer provides optimal wax absorption, retention, and dispersion. We can tune temperature on the waxer and the speed at which it travels to ensure optimum performance.
Hand Polished Sidewalls

All of our skis are hand sanded and polished to give you a beautiful glossy finish. This provides a clean and refined appearance while also helps to minimize friction when the ski is on edge. We do this because no aspect in the ski should be overlooked and all details matter.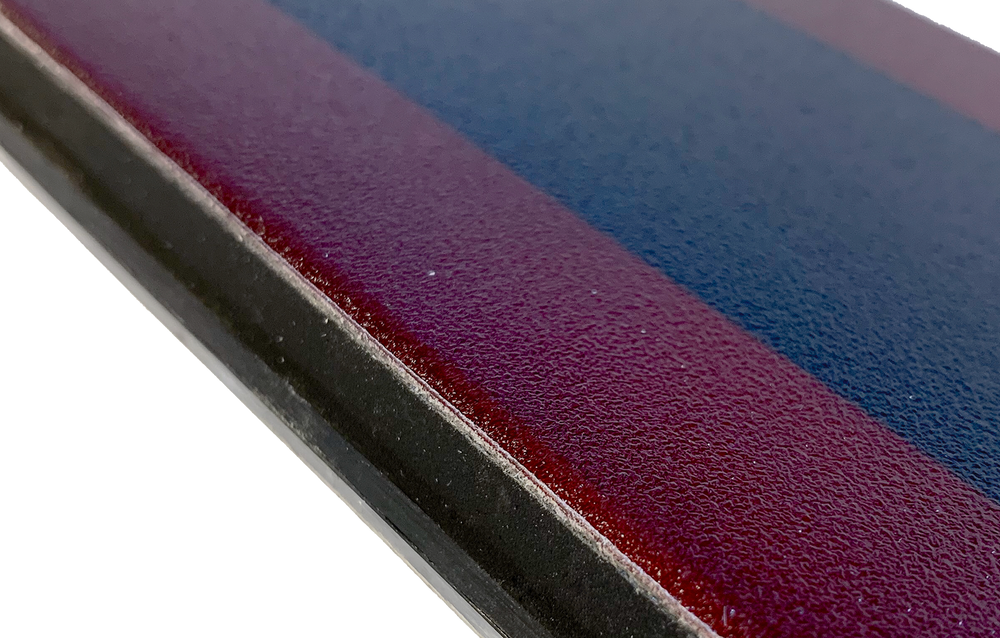 Shelved Sidewalls

We miter a precise sidewall shelf into all of our skis to help reduce drag while the ski is on edge and also to minimize sidewall engagement while traversing across the mountain. All our sidewalls are then hand sanded and polished.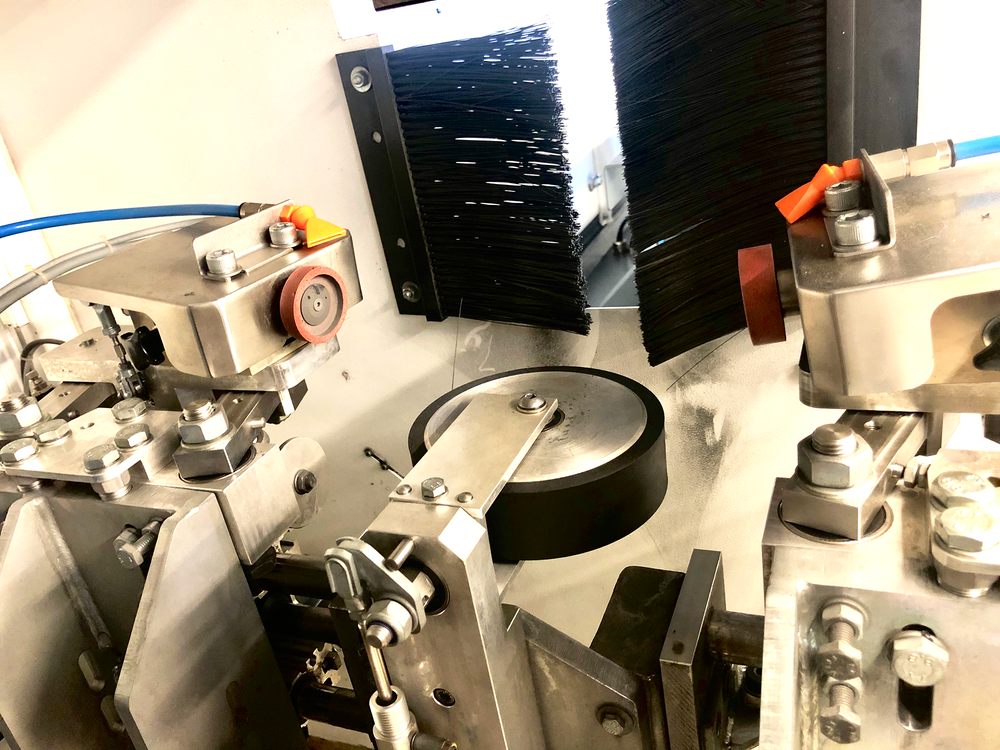 Ceramic Disc Edge Polish

All of our skis come with a .75 degree base edge bevel with a 2 degree side edge bevel. After the bevels have been set, we run our skis through our Montana Crystal Race robotic tune machine to add a 3D base structure and ceramic disc edge polish. The ceramic disc edge polish improves the grip and edge hold on firm and variable conditions. 
Montana Crystal Race

We have the first Montana Crystal Race machine ever made and remains to be one of the only machines in North America. With the Crystal Race, we are able to provide proprietary base structure and 3D base structure options, stone ground bases, ceramic disc edge polish, all the while ensuring the highest precision tunes in the world.  All of our skis come with a World Cup race ready tune out of the box. This includes a 2 degree edge bevel, .75 degree base bevel, 3D base structure, multiple coats of infrared applied base conditioner, infrared applied graphite wax and polish. 
Montana Saphir

The Montana Saphir is our main workhouse. It can do everything the Crystal Race does except ceramic disc edge polish and 3D base structures. The Saphire is an autoload machine and can process 6 pairs of skis at a time. We can also tune snowboards with this machine and provide World Cup race services with it as well.